-october 8, 2017-
It's been a week since the Las Vegas mass Shooting where 59 people were murdered and hundreds were injured. Just like the talk show host Jimmy Kimmel, I can't stop thinking about it. The second amendment of our constitution allows citizens to have guns, but it's safe to say our forefathers did not mean AK-47's designed for warfare.  According to Vox, Americans own nearly half of the privately held firearms in the world.  EveryTown reports that 93 people are killed by guns in the U.S. each day– of those, with more than half being suicides.  Sorry to throw so many numbers at you, I just can't understand why we make it so easy for Americans to get guns.  
We are not passing laws to make this problem get better.  Instead, our lawmakers are getting paid by The National Rifle Association (NRA) to keep guns in the hands of anyone who wants them– including those who are mentally ill and those who are not allowed on airplanes for fear they are terrorists. In most states, guns can easily be bought by private sellers online or at gun shows.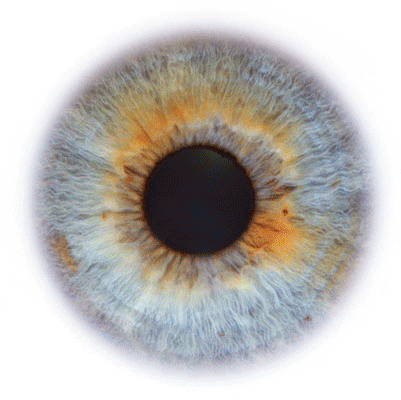 How are we going to solve this Island Schoolers?  I think it starts by getting people to see the problem.  Make a gun control song or podcast that goes viral!  Make & sell shirts with anti-gun logos! Make & sell a graphic novel!  Fundraise for a gun control organization!  Invent something to prevent gun deaths!
---
-october 1, 2017-
Wow, the Puerto Rico situation is out-of-control. Trump says the U.S. is doing a fantastic job helping out, everyone actually living in PR says differently.  One huge issue is access to clean water– as in they don't have it and are flooded by water that's getting dirtier by the day.   This week we will be having a bake sale to benefit Puerto Rico.  Stay tuned and save your pennies.
Speaking of dirty water, Ruby did some research on the issue and helped me create a podcast using Sountrap.com.  You can too!  CLICK HERE for a script that you can use to make your own.  Click FILE–>MAKE A COPY to make changes.
Podcasts are an awesome way to learn about the world, by the way.  Check out this one for kids and this one for teens.
---

-September 26, 2017-
I'm feeling really jazzed about how students have reacted to the videos we watched on gender, transgender rights, and intersex.  Students asked super challenging questions about what it means to be a boy and a girl or to have a combination of parts (intersex).  In the end, we divided gender into: (1) how you dress and act . (2) what body parts you are born with and (3) how you feel on the inside.
We also began brainstorming a few product ideas.  My two favorites are:(1) Creating a stop motion animation of a waffle who knows that it's a pancake deep in it's heart and (2) Doing a rap battle between someone pro-LGBTQ rights and someone anti-LGBTQ rights.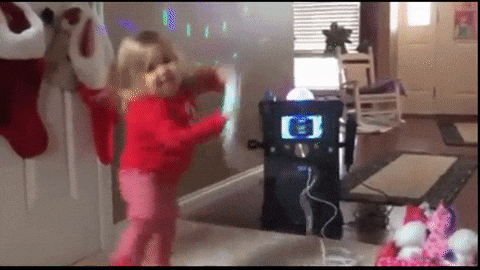 Speaking of rapping, did you know that I was in a hip-hop group in college 20 years ago,  Click HERE to listen to some songs.  Tell me which song you like (everyone need compliments!) and why to win a prize!
---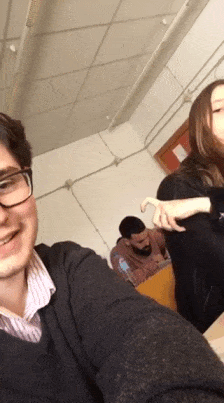 -September 25, 2017-
The good news: Ruby got a hold of a couple of the cutest caterpillars you've ever seen upstate.  Bad news: she got a hold of some poison ivy too.  So so itchy 😦
In our final week of discussing LGBTQ issues, I located some interesting videos including: What is Gender? Intersex Athletes, a Transgender Bathroom Story and Children on How Gender Affects their Lives,  For me (and maybe not for you and that's OK), each one speaks about the need for us to accept people the way they see themselves–and not how we think they should be.
Oh, and our social issue Kahoots! are going well.  Here are a couple of my favorites so far:
---
-September 19, 2017-
This week has started out with super interesting discussions about LGBTQ rights after watching In a Heartbeat.  While we watched the movie, the reactions ranged from negative ew!, f@gg#ts, and yuck, to curious: is this saying it's ok to be gay? and positive: aww he broke his heart!.  
Afterward, some people argued that God put us here to be straight and to be the gender we were born with; changing either goes against his wishes.  Others said you should be able to love who you want to and it's no one else's business.   Many of us had a problem with one student's statement: I don't mind gay people, I just don't want them around me. We felt that it was homophobic: if you don't want someone around you, then you DO mind them.  So, for those students who are pro-LGBTQ rights, what kinds of projects can we create to get the word out?
---
-September 17, 2017-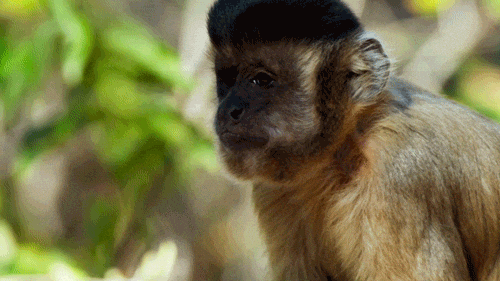 Yuck. The end of this week was pretty stressful. Techbrarian.com went down and spending time using it for research is pretty much the whole point of the first couple weeks of class.  But I re-created the site somewhere else and it's now DrLahana.com–hope you're feeling the new design.
Anyhow, in other yucky news, Ruby was playing soccer yesterday (I'm the coach!) and went the wrong way…she scored on her own team.  She was ridiculously embarrassed and left the game.  We finally convinced her to go back in with like 3 minutes left in the game.  The moral: it's important to have grit (AKA courage and determination) and be able to move on when things don't go your way…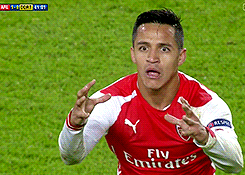 In other news, Mr. Morley (our dean) showed me this video called "In a Heartbeat":
Along with this video, there are ones that show the reaction of kids and the elderly.  I find it heartwarming to see both groups embrace the idea of two boys having feelings for each other.
What do you think of the animation?  What are your thoughts on whether it's OK to be gay (lesbian, bisexual, transgender)?  Should you be able to love who you want or is it against nature and/or God?  Are you secretly homophobic ("Yo, no homo, but…") or are you a LGBTQ supporter deep in your heart?
---
-September 10, 2017-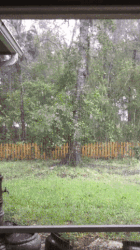 Hurricane Irma is entering Florida–I can only imagine the fear and destruction about to unfold. I still think about what life was like when we in NYC had to deal with Sandy…and these latest hurricanes seem 10 times worse.   You should check out the "Extreme Weather" section and the "Climate Change" section on Techbrarian to learn more about hurricanes.  Unfortunately, I think they will become even more common in our lives 😦
---
-September 8, 2017-
Today was swell.  Students were so into the Kahoot! quiz about The Tech Café and we started making our own about social issues. Here's a quick tutorial on how to do this:
In other news, I'm about to start coaching Ruby's soccer team this Saturday. This reminds me of when I played sports as a kid. Click HERE to see what I looked like when I was her age.  Be one of the first 5 students to tell me what team I was on and you'll win a prize.
---
-September 7, 2017-
So today was the first day of school– I did the Kahoot! quiz and it went really well–maybe too well–students were screaming their heads off when they got the right answer and screaming their heads off even more when they got it wrong.  Kind of hard to bring things back to normal in between screaming heads.  I'm thinking about getting one of those call bells.
Meanwhile, Hurricane Harvey tore through Houston and I'm thinking about how Island School students can help contribute to helping those who are injured no longer have homes.  I found THIS article on what we can do.  Now, Hurrican Irma is on her way in.  Things look bad.  I guess this is what happens when the world heats up.
On another depressing note, Trump is getting rid of DACA–the law that let immigrants stay in the country if they came here as children.  That means people in the U.S. who are in college or working in good jobs will have to return back to the country they were born in, but may not have been to since they were toddlers.  To find out more about this ridiculousness, watch the video below:
Anyhow, it's almost midnight.  Signing off.  Oh, P.S., if you are the first in your class to tell me why Juan left Venezuela in the video above, I'll give you a prize.
---
-September 4, 2017-

Jeesh, I'm getting nervous/excited about the first day of school.  But I have a plan for the first day.  Instead of a boring old review of how this class works, I'll make a cool quiz using Kahoot!. After that, students will spend a few days creating their own Kahoot! about a social issue by clicking HERE. I'm crossing my fingers that Kahoot! will be a hit. If things go badly, I'll close my eyes and think about THIS.
---
-September 1, 2017-
Ok, so I had this thought: Maybe it's time to let you students into the brain of me, Dr. Lahana, AKA The Techbrarian.  Every day or so, I will be creating a post full of my thoughts so that you can follow along.  I'm pretty sure these thoughts will match up with my lessons, but who knows, I've never done this before. My writing will be pretty casual…meaning I will often be writing with crumby grammar and a friendly voice.  Also, I'll try to include something kooky for those cool enough to read it– like THIS.