october 11, 2022
---
Last session, we spoke about how social media can poison the way we see ourselves– making us feel like we're not good enough looking, have enough stuff, or doing cool enough things.
For today's journal entry, interview someone in the classroom about whether they see social media as sending toxic messages. Write down at least 3 questions in your journal (no "yes" or "no" questions!).
Here are a few examples of questions you can ask:
How much time do you spend on social media like Instagram, TikTok, YouTube, Facebook, and Snapchat each day?
Influencers often use apps like Photoshop to edit their faces and bodies. How do you think it affects teens who follow them?
Do you ever use filters on your photos to make your face or body look different? If so, which ones?
Do "Beauty Filters" cause people to feel bad about their real faces and bodies? Why or why not?
Is social media addictive? Why or why not?
Can social media make you depressed? Why or why not?
Would you spend more time hanging out with friends in person if social media didn't exist? Why or why not?
---
If you enjoyed interviewing people, grab a camera today and start creating a documentary about the effect of Social Media on teens!
october 3, 2022
In order to do the important social action work for this class, you need to be MOTIVATED. That means to feel like you can make a difference. We spent this month identifying your personal strengths. It's easy to forget them and instead feed yourself negative messages.
There are tons of reasons why people stop focusing on their strengths. One is social media. People who spend a lot of time on social media end up feeling negative about themselves. This is because what friends and influencers post is often not what they really look like or feel like. So, you end up comparing yourself to a fake life that no one actually has!
---
To battle against this is hard work. It starts by seeing through the lies social media feeds you. But it also involves telling yourself positive messages. This is called SELF-TALK.
---
For today's Maker Journal Entry, draw a mug and write some positive talk on it.
Afterward, if you'd like, create a real one using clay!
September 22, 2022
Here are some of the highlights from this week!
For today's journal entry we're taking a break from talking about our personal strengths. Instead, we're going to focus on Empathy. What is empathy? Some people define empathy as walking in someone's shoes, others say it's feeling with someone. Part of having empathy is knowing that people have stories– DEEP stories– that go beyond what you see when you run into them in the hallways or on the street.
So, for today's entry, open a journal page and divide it in half. On the left, use any art material to draw the rock just as you see it. On the right, use your magnifying glass to look closer and draw what you see. Hopefully, this activity reminds you that when you are ready to judge someone, take the time to look deeper and consider what is going on with them beneath the surface.
September 20, 2022
We've been talking about the importance of holding onto personal strengths to do battle against forces that make you feel like you're NOT ENOUGH. Check out this Prince Ea video that dives deeper into this idea:
---
For today's journal entry, you'll be using Shrinky Dink to create art or jewelry that has an inspirational quote from Prince Ea:
September 19, 2022
//www.instagram.com/embed.js
For today's Maker Journal entry, we are going to create a "Mirror Message" T-shirt. The goal of this T-shirt is to remind the wearer of their personal strength every time they look in the mirror.
Begin by drawing a T-shirt in your journal. Next, take a personal strength slip of paper from your Maker Journal's pocket. hold it in front of the mirror and draw the letters exactly how you see them. Once you're done, your strength should appear normal when you hold it in front of a mirror!
If you like the results, grab a real t-shirt and use fabric pens or cut out vinyl to create your "mirror message". Here's how:
September 14, 2022
Here are some A+ Maker Journal covers and Personal Strength Jewelry from this week!
Check out the symbols below. What personal strengths can they represent?
For today's journal entry, take one of the personal strengths from your Maker Journal pocket. Think of a symbol that represents this strength. Now, use a permanent marker to draw the outline of this symbol. Fill in the symbol with watercolor.
Here's a technique called TRANSFERRING that you can do to get the symbol onto your journal:
September 12, 2022
Below, you'll find some highlights of our DIY journals.
Now that you have a journal, it's time to start filling it up with ideas, designs, and inspirations! Sometimes that will mean collecting things to spark your projects. To do this, create a pocket in your Maker Journal. Here's how:
---
Once you create the pocket, write down on a slip of paper 3 words that describe your personal strengths. Even if it's something you've only been like once, but you want to be like all the time.
---
Now that you've chosen a few words that describe your personal strengths, create a piece of jewelry that reminds you of it. To do this, use a blank metal circle to stamp the word. Next, connect it to a necklace cord or keychain.
Below is a tutorial on how to stamp blank metal jewelry:
You can also stamp on (fake) leather!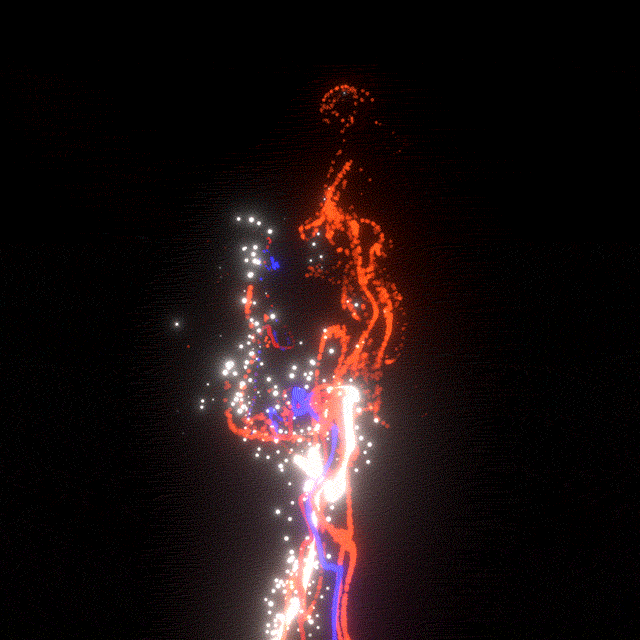 September 8, 2022
Last year BURST with creativity and social activism!
For our first week, let's talk about what it means to be a member of our Makerspace. We'll begin by seeing some of the issues and the projects that students worked on last semester.
As you watch, think about the art and technology tools you will want to experiment with. In the video below, what social issues are students talking about? What's your experience with them?
---
This year we will be using Maker Journals to collect our thoughts and designs for projects. Here's a little description about journals and how to make your own:
Take a few minutes to construct your journal and decorate the cover.
---